Introducing Z3 Little ZIPRZ (Zippers) Team for Athletes 6-9 Years Old!
May 24th, 2012 | by Admin | Comments Off
Little Zippers (ZIPRZ) Triathlon Team, powered by Above+Beyond Cancer, encourages education, motivation and teamwork through the sport of triathlon. Built from the Seven Pillars of Success used by the Z3 High Performance Junior Triathlon Team, Little ZIPRZ will learn to build life skills through sport. Safety, sportsmanship, accountability, integrity, respect, humility and goal setting are the building blocks for success. Plus, interacting with Z3 athletes and volunteering with Above+Beyond Cancer will create a unique opportunity for Little ZIPRZ to learn the value of paying it forward.
Little ZIPRZ has partnered with Above+Beyond Cancer to to become a branch of advocates in the fight against cancer. As a team, Little ZIPRZ are encouraged to volunteer at Above+Beyond events in the community. Little ZIPRZ have the opportunity to team up with young cancer survivors and participate in their journey for awareness. This partnership will make their triathlon experience much more fulfilling and enjoyable.
Little ZIPRZ will consist of athletes between ages six and nine demonstrating triathlon basics. We encourage Little ZIPRZ to be able to swim 50 yards without stopping, as well as biking 2 miles or farther, and running a half mile or more.
Little ZIPRZ will be coached by Patrick Davis and Ellen Ries. Patrick is an elite triathlete with six years of triathlon experience and a passion for encouraging young athletes to achieve their goals. "The sport of triathlon has taught me the value of hard work and dedication for achieving goals. I hope to provide the same opportunity for the next generation of triathletes within our community."
Ellen is a registered dietitian and elite runner. As a former student athlete at the University of Missouri, Ellen understands the value of dedication and teamwork. "Healthy lifestyles begin at a young age. I welcome the opportunity to help Little ZIPRZ develop healthy habits and build long lasting friendships with teammates."
Little ZIPRZ season is 10 weeks long, beginning on Tuesday, June 5, 2012. The team will meet each Tuesday at 6:00pm. Practices are held at the YMCA Healthy Living Center in Clive, Iowa. Occasionally practices will be held at Raccoon River Park in West Des Moines, Iowa.
Little ZIPRZ are encouraged to participate in the Hy-Vee IronKids Des Moines triathlon scheduled for Saturday, July 14, 2012. The race is a 50 yard swim/2 mile bike/500 yard run for ages 6 to 8, and a 150 yard swim/4 mile bike/1 mile run for 9 year olds. This race serves as a tremendous opportunity to demonstrate the skills acquired in practice, and is also a qualifier for IronKids nationals, taking place in Des Moines on September 1, 2012.
Cost for the 10-week Little ZIPRZ program is $200. This includes: race uniform, Little ZIPRZ shirt, bike helmet, swim cap and coaching.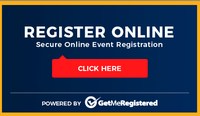 Athletes will be responsible for providing their own bike, bike helmet, running shoes, swim suit and swim goggles.
Little ZIPRZ is a terrific opportunity for young children interested in the sport of triathlon. Through interacting with older Z3 athletes, competing with their peers and giving back to the community, Little ZIPRZ will develop skills that will allow them to become champions in both life and sport.